Taipei Fuhsing Private School is an institution that strives for educational excellence and welcomes the future. Fuhsing has achieved a high academic reputation in Taiwan because of its well-organized and well-rounded program. All of its senior-high graduates, from both Divisions, have entered either local four-year colleges or universities around the world.
Overview
Founded in 1946 as an elementary school, Taipei Fuhsing Private School is now among the most exclusive private schools in Taipei, Taiwan. We feature a K-12 integrated curriculum, stressing traditional values as well as international perspectives and embodying the best of both Chinese and Western educational philosophies. Fuhsing's goal is and has always been to cultivate future world-class leaders for Taiwan.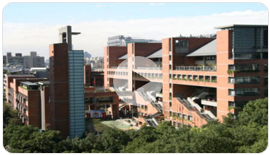 In 2006, Fuhsing started its Local Senior High School Division for Taiwan students whose goal was, for the most part, college study in Taiwan. This extension completed a K-12 curriculum for the Local Division, making a holistic education finally possible at Fuhsing.
In 2007, Fuhsing began its Bilingual Division, in a separate facility, to provide first-through-twelfth grade students from the local school system with the option to focus on dedicated preparation for study at international universities. Often using US textbooks and curricula and staffed by expert English speakers, both Chinese and foreign, the Bilingual Division added new grades each year until, in 2013, it graduated its first senior class. Currently, the Fuhsing Bilingual Division has an alumni population of 154, all studying abroad at many fine universities.